Hot Horny And Hairy #05, Scene #01
WANT TO RECEIVE FREE CONTENT AND PROMO OFFERS FROM BUSHY BUSHY?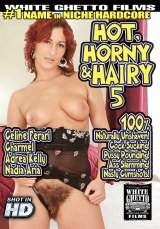 Hot Horny And Hairy #05, Scene #01
Updated : 2017-06-27

|

Length : 21:42 min

|

Size : 238 MB

|

Images : 29

|

Views : 2
The local hair stylist Andrea is so fucking HOT it drives every guy crazy. Her skin is silky smooth and she appears to be a hairless little super model type... But Chris gets the surprise of his life when he takes her on a date & wants to fuck but she says to him, 'I'm so embarrassed as I haven't had a chance to shave, I didn't think it would go this far!' Chris assures her not to worry but his mind is blown as she pulls down her panties and he sees the biggest bush off his life. Hair hair hair every where......